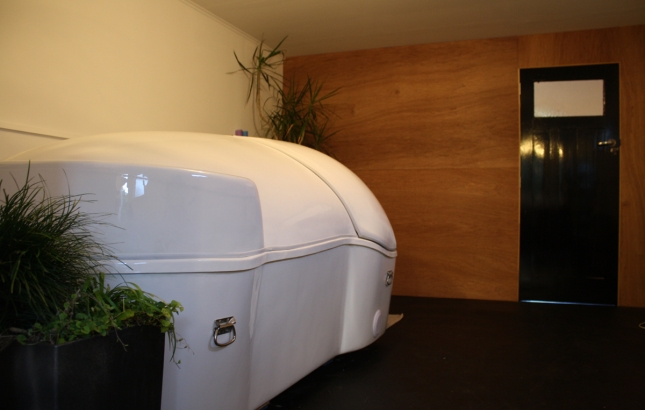 Black Lotus Float Studio Review
I was recently invited to try a float session at Black Lotus Float Studio and to be honest, I really had no idea what to expect. I'd heard it is uber-relaxing and therapeutic for a number of ailments, but I was actually a little worried that my stress hormones were going to skyrocket when I got into what I imagined would be a rather enclosed and claustrophobic place. Clearly, the very fact that I was stressing about the idea of going to a place where I could just lay still with nothing to do, nowhere to be and no interruptions (read: kids) was evidence in itself that I needed the time in the float tank!
Recent posts by Renée Leonard-Stainton
Conscious Beauty Edit for Plastic Free July
Over the past year and a half, I've been on... (read more)
Green Travel Tips - Your Guide to Eco-Friendly Travel
Thank you to New-Zealand based freelance... (read more)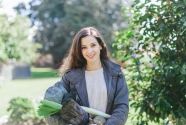 Wellness Influencer: Danijela Unkovich
I've always been impressed with nutritionist... (read more)
When I arrived at the studio, I was a little cold from getting drenched in a gale-force downpour during daycare drop off and was greeted by owner and operator, Jodie Dorsch who quickly put me at ease with her friendly, chilled-out vibe. The space was warm, modern and scattered with gorgeous lush greenery. I instantly felt as though I was in good hands, unwinding in a sanctuary that quietly whispered C H I L L  O U T. Jodie assured me that none of her clients had freaked out  in the tank (deep breaths, Renee...I wasn't keen on being her first!)  With my first peek at the tank, I realised it me it was roomier in there than I had envisioned and (bonus!) it had an easy-to-reach call alarm, should any aforementioned freak-outs come to fruition.
I filled in a questionnaire about what I wanted the float to help and was surprised to see that I ticked over half of the applicable boxes; Stress relief (husband was overseas for work) - yes please! Enhanced creativity and intuition - always! Muscle relaxing (killer step class prior was well timed) - oh yeah!  The list went on and as I ticked away, I started to get really excited. I so clearly needed this.
The floatation tank looks like a large enclosed spa and when the lid is closed, the idea is to block out all external stimuli as you float in the epsom salt solution. The water is 35.5 degrees (skin temperature) and the large volume of salt allows your body to effortlessly float. The idea is that without the distraction of sensory input from the outside world and no gravity, your body and mind can go into a deeply relaxed and restorative mode. Jodie ran me through exactly how to prepare for, enter and enjoy the tank.  After showering with 100% natural and organic skincare products, I opened the tank and slipped into it in my birthday suit. As I shut the lid and sunk down into the warm water, I was expecting to sink and tried to tread water just a little. But surprisingly, I began floating effortlessly - no water wings or pool noodles in sight! It was an unusual (but not unpleasant) feeling at first. I kind of felt like I was suspended in jelly. My body would slowly move on the surface as I readjusted myself to find the position I was most comfortable in. I played around for a bit, kicking gently off the sides and listening to the water lap around my buoyant body.
I opted to listen to meditative music, as I find it really helps me tune out of my head chatter, and it did. I'd say after about 5 minutes of curiosity (' What happens if I roll over?', 'What happens if I turn that tiny little light off and make it completely black?' ) and finding my flow in the tank, I settled in with stillness. Thoughts came and went, I moved my arms as I felt they needed but otherwise, I just lay back and envisioned my body relaxing and healing in the nothingness. I literally felt my shoulders draw back and down at times as tension melted away. When thoughts came, I just tuned into my breath (which is easy to do as it is amplified when you have earplugs in and are under water!) and let the water do it's thing.
When my hour was up, and my feet hit the solid ground outside the tank there's no other way to describe how I felt other than 'floaty'! I felt so light, and free and quite literally as if a weight had been lifted off of my shoulders. I showered again and Jodie met me outside of the tank room with a warm cup of Storm and India Detox tea. I hugged her immediately. I felt amazing, and I was so grateful to Jodie and to myself for taking the leap into this new experience! 
For me though, the most obvious results from the tank experience continued as the day went on. I felt clearer and more focused than I had done for weeks. I felt inspired and calm. My lower back no longer ached from overly enthusiastic ricochet kicks in step class. I had these 'uh ha' parenting moments that seemed really obvious, but but before that I think I had just been running on a metaphorical treadmill while James was away and hadn't stopped and tuned in as much as I usually do.
Will I do it again? Absolutely. I believe that one of the most detrimental things for our health is rushing, juggling and stress. This therapy is the antithesis of those things and I get the impression 'd get into a deeper state of relaxation the more often I floated.
Oh, and as for claustrophobia? Not at all! I was more claustrophobic sharing my bed that night with two little monkeys wanting comfort from the storm…But then, I was also so much more grateful for their sweet little faces, flailing arms and kicky toes after my experience in the pool. Thank you Black Lotus Float Studio for giving this Mumma some time to just be!
Black Lotus Float Studio - https://www.black-lotus.co.nz/
Live well, live long, live natrurally
Renee x
Black Lotus Float Studio - www.black-lotus.co.nz