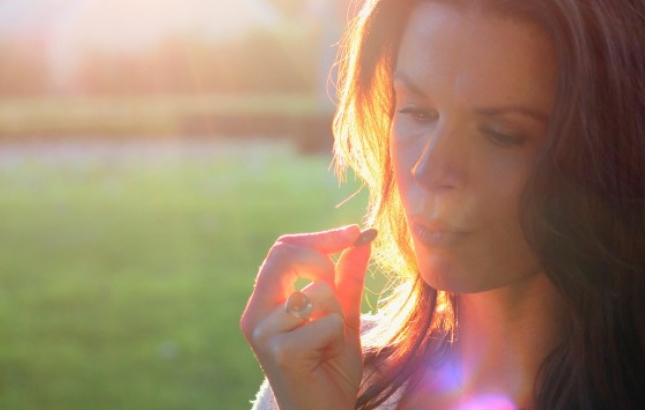 Renée Interviewed by The Nourished Space
The Nourished Space recently interviewed me for their blog about how I practice self-care on a daily basis. Thanks for having me! Check out the interview below x
Recent posts by Renée Leonard-Stainton
Conscious Beauty Edit for Plastic Free July
Over the past year and a half, I've been on... (read more)
Green Travel Tips - Your Guide to Eco-Friendly Travel
Thank you to New-Zealand based freelance... (read more)
Wellness Influencer: Danijela Unkovich
I've always been impressed with nutritionist... (read more)
What does SELF CARE + ME TIME mean to you?
It means a lot! I try to carve out time every day to do something for no other purpose than just to be in the moment and enjoy. Easier said than done, but I'm really conscious of how important self-care is for our health. As a Naturopath, you're often caring (and worrying) about others so it is vital that I tune into my own emotional and physical needs on a regular basis so that I stay full of energy and inspiration to help others.
Can you tell us why you believe it's so important to declare your self-care and incorporate self-care practices into your daily rituals?|
If you don't put time aside on a regular basis, life (and your 'to-do' list) can so easily lead you to be rushing from one task to another, neglecting your health along the way. I so often see patients come in to see me with adrenal fatigue (essentially 'burn-out') and it reminds me how important it is to take the time to focus on preventing exhaustion and illness in the first place.
What are your top 5 self-care power practices that keep you revitalised + recharged + relaxed?
Yoga
Turn my phone to 'airplane' mode when I'm out walking in nature
Regularly schedule in time with family and friends to enjoy good food and a good laugh
Lie on my back watching leaves blow in the trees with my 8 month old son
Make time to see my cranial osteopath and acupuncturist – my saviors when I start to feel I'm burning the candle at both ends!
What are your top 3 self-care practices that are nourishing + powerful + quick, that you believe any women can do, regardless of their situation and lifestyle?
Drink green smoothies and make sure they include a quality protein source (I use Vital Protein Vanilla & chia seeds) for sustained energy
Write yourself a new positive affirmation to focus on each week eg. "With each choice I make this week, I will nourish myself both physically and emotionally"
Be kind to yourself – you are only human and self-care/self-love is about making sure you don't beat yourself up when you're not living a perfectly balanced and healthy lifestyle 100% of the time.
How do you ensure you maintain balance + vitality and keep your health + wellbeing a priority when life gets a little crazy?
I'm really lucky that I have a very supportive network of friends and family around me who aren't scared to tell me to slow down and take a rest when I need it!
What self-care secrets/advice can you share with someone who is wanting to cultivate a self-care practice?
Choose a self-care practice that resonates with you rather than one that seems to be 'trending' on social media! If meditation isn't your thing, it's no big drama…just do some research and see what practices excite you. Remember, you're self-care practice should also evolve with you as you change/grow!