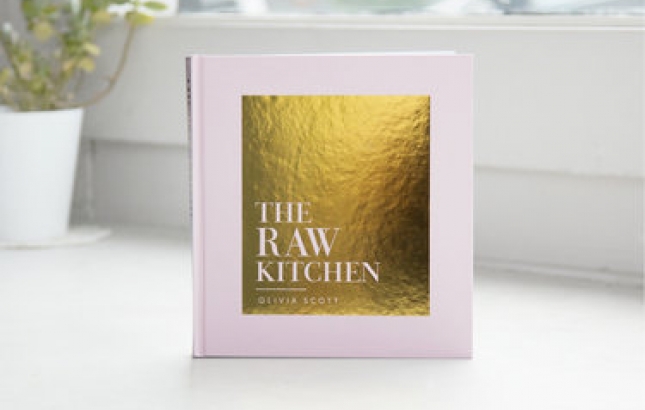 Wellness Influencer Interview: Olivia Scott
A true believer in holistic wellness, Olivia is  the founder of The Raw Kitchen, Well + Good juice  and is studying towards a diploma in nutrition. She's just about to launch her first book too - phew! Olivia is a keen yogi, loves immersing herself in nature and all things natural, and has a passion for sharing her knowledge, energy and love with her community.   A true gem in the wellness world, meet Olivia...
Recent posts by Renée Leonard-Stainton
Conscious Beauty Edit for Plastic Free July
Over the past year and a half, I've been on... (read more)
Green Travel Tips - Your Guide to Eco-Friendly Travel
Thank you to New-Zealand based freelance... (read more)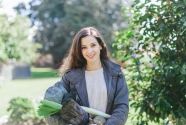 Wellness Influencer: Danijela Unkovich
I've always been impressed with nutritionist... (read more)
Please tell us a little about your business, yourself and how you got to where you are now in the wellness industry…
I own a raw food company in Auckland. We specialise in fresh takeaway raw food for busy people on the run - we have three locations – one in Ponsonby, Newmarket and City Works depot. We sell cold pressed juice, salads, wraps, smoothies, nut mylks and more! It started as a raw cake business, and quickly grew into a café selling everything from raw pizza to nut mylk coffees. I am launching my raw food cookbook in April (so excited!) and am finishing off my nutrition diploma this year.
What does a typical day in the wellness world look like for you?
My morning routine is the most important thing in my day. I religiously do a H.I.I.T class at 6am, do my 20 minute meditation, have a nourishing breakfast and head to The Raw Kitchen for a nut milk coffee. I rely on this routine to set up a day of positivity, give me energy and keep my creative juices flowing. I then either will head to Nutrition School where I study, head to one of our stores for meetings, or spend the day working at home, catching up on emails and working on new projects. I have recently launched my nutrition brand Olivia Scott Nutrition – so I love writing blog posts and doing photography for that. I usually end the day taking my dog Luca for a walk at the dog park with my fiancé, and we head home to make dinner. We both adore food so usually take turns in making dinner. Relaxing in the evening is important to me, and helps me unwind from the busy day. My partner and I run the business together so we usually fill each other in on what has been happening in The Raw Kitchen world!
What are your top 3 tips for staying fit and healthy?
Routine is important to me and helps me stay on track. Meditation is my secret to staying creative, balanced and calm.
Nourishing food – It's so important for me to eat food that keeps my body happy, like plenty of fresh vegetables, cold pressed juice and healthy fats for energy like avocado, nuts, seeds and coconut.
Balance – I love having a glass of red wine occasionally with girlfriends, having a bit of dark chocolate, or going out for dinner with my fiancé. I don't restrict my self from any food, balance is important.
In a nutshell, what's your food philosophy?
Wellness to me isn't just food, its our relationship with food and our selves and the planet. It's about eating as closely to nature as possible, and really listening to what our bodies is asking us for. Once you start listening and taking notice of what foods make you thrive, you really feel your best. Getting out to the beach, forest, loving yourself, treating the earth kindly, being at peace and flow with what life brings us is just as important as eating nourishing food. It's a lifestyle not just a diet, it has to be a sustainable and long-term approach to food. My body thrives off a plant based diet, so I eat this about 80% of the time – however I also occasionally eat a small amount of meat as I don't restrict my self from any foods, and eat what my body asks for.
What do you do to 'reset' the balance button when life gets a bit hectic?
Yoga, meditation, getting out of the city. I love visiting my mum in Te Aroha, a beautiful countryside town.
We're all about balance around here…What's your biggest indulgence?
Probably a bit of dark chocolate from Loving Earth!
What healthy snacks might we find on your desk or in your handbag?
Brazil nuts, chia pudding or a cold pressed juice.
Can you share with us your top two pieces of advice for people wanting to start a career in the wellness industry?
Be authentic and true to yourself, get out and meet people, network, introduce yourself.
Do you have a favourite affirmation or quote you remind yourself of when life throws you a few challenges?
Everything happens for a reason, trust the universe, good things are coming.
What are your goals and aspirations for the coming year?
I'm really looking forward to launching my book in late April, and finishing off my nutrition diploma in November. In the meantime, just working on the business, creating delicious recipes, working with cool people and keeping
healthy and happy.  Who knows what the year will bring!
Wow, Olivia, you are such a talented and driven lady. Inspiring! Thank you so much for sharing a peep into your wellness world xx