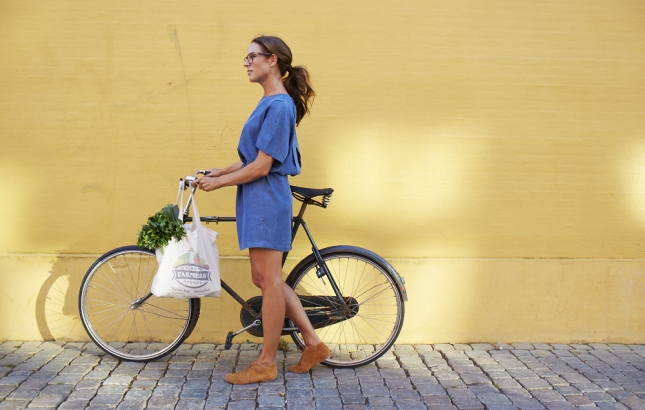 Wellness Influencer Interview: Sarah Wilson
Sarah Wilson is a journalist, tv host and blogger with an integrated voice across television, radio, magazines, newspapers and online. She's also a qualified Health Coach and is the author of the recently released best-seller  I Quit Sugar, as well as the best-selling ebooks: I Quit Sugar: an 8-week program and the follow-up, I Quit Sugar Cookbook. Meet the multi-talented inspirational Sarah!
Recent posts by Renée Leonard-Stainton
Conscious Beauty Edit for Plastic Free July
Over the past year and a half, I've been on... (read more)
Green Travel Tips - Your Guide to Eco-Friendly Travel
Thank you to New-Zealand based freelance... (read more)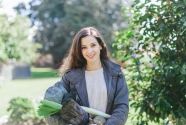 Wellness Influencer: Danijela Unkovich
I've always been impressed with nutritionist... (read more)
NAME: Sarah Wilson
OCCUPATION: Journalist, tv host, author.
Please tell us a little about your business, yourself and how you got to where you are now in the wellness industry…
Personal circumstances in part. I developed an autoimmune disease at end of my time as editor at Cosmo and was forced to investigate different ways of living. At the same time, I was writing a column in Sunday Life magazine about how to live a better life which saw me interview more than 100 experts around the world, and along the way i found myself researching the "new" wellness. I supplemented this with training as a health coach at the Institute for Integrative Nutrition. Finally, I blogged about it all. And delved into the topic with daily posts.
What does 'living naturally' mean to you?
From a food point of view, it's about eating the least number of ingredients as possible. On a broader level it's about simplicity and sustainability. Wellness, simplicity and sustainability all go together. Less clutter is good for everyone. 
What are your top 3 tips for staying fit and healthy?
Exercise in the morning.
Do less exercise but do it every day. It's the every day bit that counts.
Prioritise dense nutrition. That is, at every meal choose food thats got the most nutrients. This generally entails a lot of veggies!
In a nutshell, what's your food philosophy?
Go for dense nutrition, and quit sugar - which is essentially about cutting out processed food.
What do you do to 'reset' the balance button when life gets a bit hectic?
I meditate. 20 mins on the train, in a taxi, on the toilet with the door shut…wherever I find a gap. Meditation recalibrates me.
We're all about balance around here…What's your biggest indulgence?
Chocolate. But my own version! (You can find my recipes in my Chocolate Cookbook here)
What healthy snacks might we find on your desk or in your handbag?
I don't own a handbag, I never have. However I always have a green smoothie in my satchel, especially when I travel. And you might find some macadamia nuts. And often a cucumber. Part of my philosophy is to not snack but to eat three proper meals a day.
What are your goals and aspirations for the coming year?
To be calmer.
Thank you Sarah, it's been a pleasure taking a quick peak into your wellness world! x
Website: www.sarahwilsom.com.au
Facebook: Sarah Wilson
Twitter: @_sarahwilson_