Amanda Clark
Amanda Clark is a qualified, registered personal trainer and certified boxing instructor with punch and personality. As owner of Perth-based personal training company 'She's a Knockout', Amanda is dedicated to empowering women to be fit, strong and confident in themselves.
Recent posts by Amanda Clark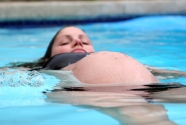 Safe Exercise During Pregnancy
You're pregnant - congratulations!  You're... (read more)
Barriers to Exercise – What's Holding You Back?
Ok, let's hear it.  Why can't you exercise... (read more)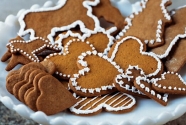 How to Stay in Shape this Christmas
The way I see it, in order to keep weight... (read more)
Whether through bootcamps, one-on-one sessions or corporate fitness groups, Amanda's specialised training for women gives ladies the tools to make positive lifestyle changes, take control of their health and fitness and rock their favourite skinny jeans! With a keen sense of humour to inspire you as you perspire, sessions are never dull and clients reach their goals quickly through fun fresh workouts.
Amanda has always been involved in sports, so although fit, when she was young she struggled with her weight from eating the wrong kind of foods. After arming herself with a ton of nutrition and training knowledge and shedding 20kgs, she now inspires others to do the same! Amanda swears by interval training,"double the results in half the time!", and encourages a healthy appetite - her current food obsessions are nutritious high-protein goodies such as BBQ salmon, raw almonds and natural yoghurt.
Helping people transform their lives is the biggest reward for Amanda and with her simple health philosophy 'eat clean food, train hard and love yourself'… we love having her on board to knock our training up a notch!
amanda

[at]

reneenaturally.com