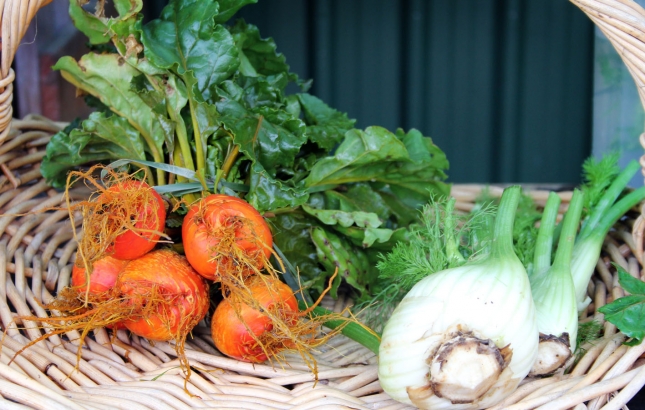 From Harvest to Health: Planting Organic
While I'm the first to admit that I'm not a natural-born gardener, starting an organic vegetable patch has been etched on my 'To Do' list for a while now, recently leading me to dig up some details on the basics of this growing trend.
Recent posts by Renée Leonard-Stainton
Conscious Beauty Edit for Plastic Free July
Over the past year and a half, I've been on... (read more)
Green Travel Tips - Your Guide to Eco-Friendly Travel
Thank you to New-Zealand based freelance... (read more)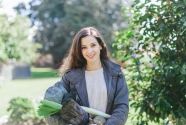 Wellness Influencer: Danijela Unkovich
I've always been impressed with nutritionist... (read more)
Consumers are becoming increasingly educated on the benefits of organic food and the heightened demand has meant that we're seeing an expanding array of organic produce on our grocery shelves in recent years. Organic produce may not be as consistently attractive to the naked eye as highly sprayed and chemically waxed produce, but at the risk of sounding cliché, 'it is what is on the inside that counts'. Along with more nutrients, organic fruits and vegetables are also often bursting with a more intense flavor. On the downside, organics can still be fairly pricey in comparison to conventional crops, which is why having a patch of organic goodness to call your own is becoming an attractive option for those willing to get a little dirty.
I've compiled some 'Baby Green Steps' to get you (and me…) started:
Make compost from kitchen scraps: Known as "gardener's gold," compost enriches soil fertility by giving it a shot of high-powered, plant-loving nutrients. Keep a tub on your bench to throw your kitchen food scraps into such as vegetable peelings (soon to be organic) and then transport the tub to a dedicated compost area for composting. There are many websites you can search for instructions on composting, which I won't get into here. Aside from stimulating healthy root development, the addition of rich and earthy compost also improves soil texture, aeration, and water retention.
Harvest rainwater: Adding a rain barrel is an inexpensive and effortless way to capture mineral and chlorine-free water for watering gardens. Pop a mesh screen on top of your barrel to keep out insects, debris, and bird poop, and make frequent use of your water supply to keep it moving and aerated.
Water with care: While we're on the subject of water, adopting a few smart-watering habits will go a long way to stretch out your supply, especially during dry, hot spells in the summer. Adding mulch (eg. decaying leaves, bark) and compost to your soil will retain water and cut down evaporation. Water early in the morning or after the sun goes down so that you can avoid evaporation from the sun and winds.
Buying seeds: Most garden centers and health stores now sell organic seedlings, fertilizer and soil, and there are some great books out there to guide you through the full process.
Bring on the butterflies and bees: Provide a pesticide-free sanctuary for our pollinator pals, such as butterflies and bees, by growing a diverse variety of native flowers. Gardens with 10 or more species of attractive plants have been found to entice the most bees.
While this is by no means an exhaustive list of exactly how to create your own organic vegetable garden, I hope this overview of my own readings has inspired you  to pull out the gumboots and plant organic – for your health and the health of the world around us. If any of you 'green thumbs' have some organic gardening tips, successes, or stories, I'd love you to share them with us below!
Until next week, happy organic pottering!
Live well, live long, live naturally
Renée x