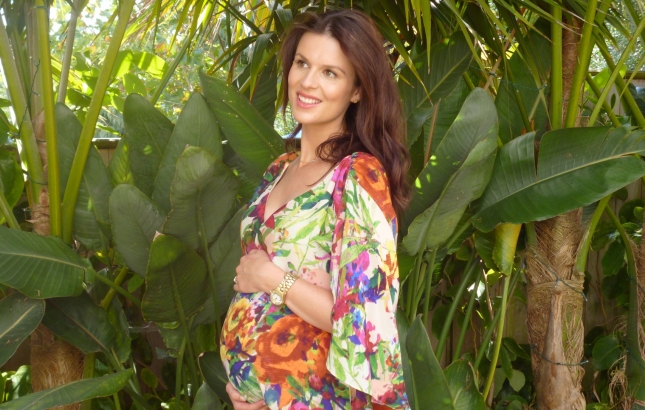 My Holistic Pregnancy
My pregnancy journey is coming to an end, with the expected arrival of the little one anytime within the month! Pregnancy is undoubtedly incredibly demanding on a woman's body, but ultimately, it can be a radiantly happy time where energy is in abundance. That's not to say there may be a few 'bumps' in the road (hello, morning sickness…ugh), but if you nourish yourself well, stay active and surround yourself with positive and loving people, the pregnancy journey can be a joy. 
Recent posts by Renée Leonard-Stainton
Conscious Beauty Edit for Plastic Free July
Over the past year and a half, I've been on... (read more)
Green Travel Tips - Your Guide to Eco-Friendly Travel
Thank you to New-Zealand based freelance... (read more)
Wellness Influencer: Danijela Unkovich
I've always been impressed with nutritionist... (read more)
I've been asked a lot during my pregnancy 'what have you taken to stay so well?' so thought I'd share a few of the things (in addition to the essential components of a healthy pregnancy as mentioned above) that have seen me through my holistic pregnancy…
Blackmores Pregnancy Gold - I started off on another pregnancy multi, but found that during the morning sickness phase (weeks 6 to 9 for me) I'd gag at the smell of it, let alone trying to swallow the huge, dry tablet. I switched to Pregnancy Gold as its capsules rather than tablets (way easier to swallow down when you're not even in the mood to swallow water!). And the best part? They had a vanilla smell and subtle flavour, not that intense vitamin odour that can put off even a non-pregnant person. Genius!
Bach Flower 'Rescue Sleep Spray' – It's essential to sleep well during pregnancy, as your body is doing the incredibly demanding work of making another little human. Along with this growth can come changes in sleep quality as you adjust to new sleep positions and frequent trips to the loo! I found this product a saviour to have next to the bed for easy taking on those restless nights (although I have no doubt it's all Mother Nature's subtle training tricks at play for the many sleepless nights ahead!)
Schuessler Tissue Salts Cream 'Elasticity Calc Fluor' – It's a beautiful thing to watch a belly bloom with life, but it's a natural concern for many women that along with this growth will come stretch marks. It can come down to genetics or simple acceptance that what will be will be and they are 'marks' to mark your blessing of having a baby, but there's still no harm in supporting your skin during this period of immense stretching! The 'Elasticity Cal Fluor' cream helps to strengthen skin tissue and provide elasticity assistance for it's many layers. I used it every day and with two weeks to go, can report that there are no stretch marks in sight to date.
Martin and Pleasance 'Restless Legs Relief' - This pregnancy symptom really took me by surprise! I'd be lying on the couch in the evening and would literally be overcome with the desire to move/flick/kick/jostle my legs at frequent intervals. I'd try to tell myself that it was all in my head, but nope, they'd do their moving thing despite me mentally telling them otherwise! This homeopathic 'Restless Legs Relief' was a saving grace and helped me keep those horizontal kung fu kicks in check. 
BioBalance Omega 3 Fish Oil – Essential fatty acids are vital to the developing baby's brain, and dietary supplementation of the right kind (not cod liver oil, which comes from fish liver and so contains high levels of potentially dangerous Vitamin A) and quality, is in my opinion, vital during pregnancy. Fish oils also help the pregnant women maintain healthy skin, lower inflammation, keep cholesterol and blood pressure in check and provide essential nutrition to every cell in the pregnant women and her baby's bodies.
Spatone Liquid Iron - Iron deficiency is common during pregnancy with your body producing up to almost 50 percent more blood than usual. Lack of iron can cause anaemia, which means the red blood cells are not able to carry enough oxygen around the body, leaving you tired and less able to fight off infections. I was low in iron in the first trimester, and along with making a few changes in my diet, I started taking one sachet daily and my iron levels (and energy) increased dramatically and have stayed well within the healthy range for the remainder of my pregnancy. The added bonus is that this formula is non-constipating, unlike so many iron supplements.
If you, or someone you know, is planning on or already embarking on the pregnancy journey, I wish you radiant health, loved-up anticipation and the acceptance that not every day is going to be easy and not every pregnancy is the same. You can only do the best you can to make it a smooth ride to Motherhood!
Live well, live long, live naturally
Renée x