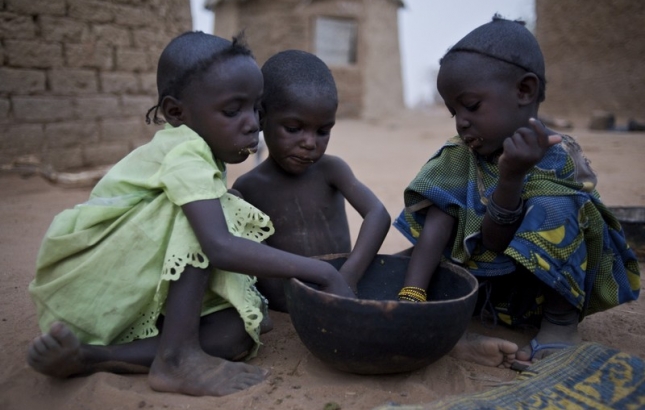 Viewing Food as a Blessing
"I'll have the vegetarian Big Breakfast please with gluten-free bread and a spicy soy chai latte. Thanks!" This was my brunch order last weekend and after munching and chatting with friends, I wandered home, full bellied and started sifting through my mail. There was an appeal from Oxfam with regards to the Horn of Africa's full-scale famine and I just had this overwhelming sense of sadness and then just sat (with my organic green tea…), and quietly reflected about what food means to me and how easily our perceptions can get warped in the Western world.
Recent posts by Renée Leonard-Stainton
Conscious Beauty Edit for Plastic Free July
Over the past year and a half, I've been on... (read more)
Green Travel Tips - Your Guide to Eco-Friendly Travel
Thank you to New-Zealand based freelance... (read more)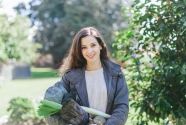 Wellness Influencer: Danijela Unkovich
I've always been impressed with nutritionist... (read more)
Food fuels us to sustain our life. It can also unite families in celebration, nourish our souls and give us a satisfying outlet for creativity. I think the timing of my Oxfam letter poignantly highlighted to me how truly blessed we are to have an abundance of healthy choices when it comes to our food. Over 12 million people in the world get a mere few grains of maize for breakfast (if they are lucky) whereas we can choose from a plethora of different bread options for example…corn, whole-grain, spelt, gluten-free, rye…the list goes on. For the vast majority of the Western world, to some extent, we can pretty much tailor our meals according to not only our tastes preferences, but also various health benefits we are trying to achieve.  Of course, I'm all for people being proactive with healthy food choices, but I'm also aware that for some, this can be all-consuming and take away the actual purpose and joy of food.
Food can become very measured and rigid, and there is actually cause for concern that we can become overly fussy in the name of 'good health'. It's easy to do, and consequently can become detrimental to our health. "Oh no, I can't even try that gorgeous cake you have baked for me because I don't allow myself ANY sugar. Full-stop." There is a beautiful balance…that can be struck.
We shouldn't dwell on guilt that we are lucky enough to be in an environment where we enjoy good, ample food, nor should we give ourselves grief that we 'slipped up' and ate white bread instead of wholegrain.
It is lovely to be able to donate, and even just a small amount means that we can do our bit to help devastating food crises such as the Horn of Africa famine, which is plaguing so many right now;
Beyond this, I think that we can all be reminded of how blessed we are. We have food and choices and should appreciate this simple life gift that we are given every day. Nourishment and joy from food. Everyone deserves this blessing.
Live well, live long, live naturally
Renée x