Posted by Amanda Clark on 3 August 2012 - 3:27pm
Image of

<

>
Bootcamp - Fitness Fad or Wicked Workout?
Bootcamp.  Or should I say, BOOTCAMP.  It tends to conjure up the image of an angry looking drill sergeant with tightly laced boots, frightening biceps and veins bulging from the neck.  But don't go running for the hills just yet...
Recent posts by Amanda Clark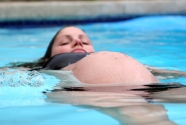 Safe Exercise During Pregnancy
You're pregnant - congratulations!  You're... (read more)
Barriers to Exercise – What's Holding You Back?
Ok, let's hear it.  Why can't you exercise... (read more)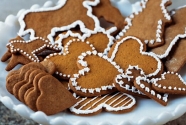 How to Stay in Shape this Christmas
The way I see it, in order to keep weight... (read more)
Fitness bootcamps have grown considerably over the last few years, both in popularity and format.  While the hard-core military style sessions still exist, nowadays you can try anything from a Bikini-ready Bootycamp to bootcamp getaways for a weekend workout in the wild.  The question is, just what are the benefits of these fitness bootcamps?
Bootcamp Workouts are Massive Calorie Burners
Because you're moving rapidly from exercise to exercise working upper and lower body simultaneously, bootcamp exercise burns big calories. Expect to burn up to 600 calories per hour during a single session - more calories than you'll burn with most other types of exercise.
Bootcamp Workouts Give an Aerobic and Muscle Toning Workout at the Same Time
If your jam-packed schedule leaves you little time to exercise, you'll love that a bootcamp workout is one of the most efficient programs around. Aerobic and strength training in a single workout means you'll spend less time exercising  and more time burning extra calories at rest from your new uber-metabolism!
Bootcamp Workouts Alleviate Boredom
Yes, bootcamp workouts are challenging, but they're definitely not boring!  Staring at the wall slogging it out on the treadmill can drag on forver, but with a bootcamp workout time zooms by as your brain is engaged in your workout.  If you choose to commit yourself and give it your best shot, bootcamps are great fun!
Bootcamp Workouts Provide Motiviation
Have you hit the gym lately?  How hard did you really push yourself?  The truth is, most of us fork out a few hundred bucks for a gym membership, go a few times, then fall into the black hole of 'lack of enthusiasm'.  It's tough to motivate yourself to start going again, especially if you're flying solo.  And just to rub salt in the wounds, you'll be paying that yearly membership all year long regardless.
At bootcamp on the other hand, you're surrounded by like-minded people and tend to push yourself a lot harder.  The end result - you achieve your goals earlier, you see results quicker and because of this, you're more likely to keep turning up… and consistency is key to getting results. 
Bootcamp Workouts Build Confidence
There's nothing more exhilarating than successfully completing a bootcamp workout. You're tired and sweaty, yet strangely energised. Each workout builds confidence in your physical ability which can carry over to all aspects of your life
Builds a Strong Mind
The mental benefits of bootcamp workouts are far too often overlooked.  In a group training atmosphere you're surrounded by people in the same boat who are keen to give it a go.  It's a positive environment where everyone encourages and motivates one another, plus, you get the extra motivation from the instructors who are with you every step of the way. 
And lastly there's the added benefit of training outdoors… it's been scientifically proven that exercising outdoors improves mental health, reduces stress, increases energy and lowers depression. 
So, if you're in a workout rut and looking for a change, give bootcamp a try. If done regularly, results are almost guaranteed.