Fiona J MacDonald
Fiona is an award-winning freelance journalist with an instinctive aptitude for combining science and emotion in her writings. This has led her to pen articles about health, fitness, relationships, sustainability and science for publications such as madison, Cosmos, Popular Science and the Sydney Morning Herald Online. She has loved animals, nature and words since she was a little girl who spent her weekends either horse riding, reading or at the zoo.
Recent posts by Fiona J MacDonald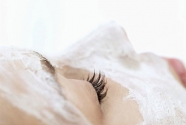 Miracle Egyptian Beauty Mask
Back in February, I spent two amazing weeks... (read more)
Aromatherapy For the Office
Top Five Eco Holiday Destinations Worldwide
Planning a summer getaway? We haven't even... (read more)
After graduating with a science degree from the University of Melbourne, Fiona followed her passion for writing and obtained a graduate diploma of journalism at Deakin University. Driven by a desire to live more simply and elegantly, Fiona is passionate about health, yoga, ballet, organic makeup and truth. She loves writing about how the latest research can improve people's relationships, health, self-confidence, happiness and sense of wellbeing. In 2010, Fiona was named New Journalist of the Year at the annual Publishers Australia Excellence Awards and in 2011 she was a finalist for the Journalist of the Year award. She is a co-founder of the Publishers Australia Young Minds committee, which engages and holds events for up-and-comers in publishing.
Accolades aside, with her Audrey Hepburn like charm and girl-crush worthy vivacity, Fiona is definitely one to watch.
fiona

[at]

reneenaturally.com