Miracle Egyptian Beauty Mask
Back in February, I spent two amazing weeks in Egypt – home of the pyramids, the world's best lentil soup and also some of the most beautiful women in history. While I loved exploring all of the ancient ruins and sailing along the Nile, I was particularly fascinated with some of the all-natural beauty secrets of Egypt's leading ladies – and I came home with a face mask recipe that's just as effective now as it was 4,000 years ago.
Recent posts by Fiona J MacDonald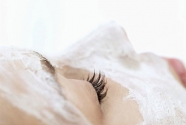 Miracle Egyptian Beauty Mask
Back in February, I spent two amazing weeks... (read more)
Aromatherapy For the Office
Top Five Eco Holiday Destinations Worldwide
Planning a summer getaway? We haven't even... (read more)
When it comes to Egyptian icons, everyone has heard of Cleopatra, but there was also Queen Nefertiti, known by her disciples as the most beautiful queen in ancient Egypt, and Queen Nefertari, the most loved of King Ramesses' many wives.
Their beauty rituals are almost as famous as the women themselves, from the kohl they used on their eyes to their indulgent milk baths. But there were many other natural ingredients these women used to look worthy of ruling an empire, including perfume oils.
While there are many cheap versions sold in markets around Egypt (and the world) that are watered down with alcohol, the highest quality essential oils are made in Aswan, a city south of Egypt on the banks of the Nile, which has been home of the mystical arts of perfume-making for millennia. The city still trains people in the craft and while I was there I visited Elite Perfumery, where they create alcohol-free, 100% pure perfume oils – so pure, in fact, that you can apparently drink them.
There we learnt the properties of different oils, from clove (rub it on your gums to cure tooth ache), musk (a natural aspirin when you smell it) and lettuce oil (swallow a teaspoon before you eat or drink to lose weight).
And then there was sandal or sandalwood oil, which the Egyptian queens reportedly used nightly to soften and cleanse their skin.
Our tour guide shared a face mask recipe using sandalwood oil that was used by Queen Nefertari for 30 minutes twice a week to reduce wrinkles and sun damage, and helped her look young until the age of 100.
Of course, I had to buy a bottle and try it when I got home. The very simple recipe is as follows:
½ teaspoon plain Greek yoghurt (not sweetened)
½ teaspoon organic honey
½ teaspoon pure sandal oil
I already knew honey was an amazing healing balm (use an old tooth brush to gently exfoliate your lips and then smear honey on them – it's amazing) and an effective antibacterial agent.  But I was a little wary about smearing yoghurt on my body as I have breakout-prone skin and thought it might be too rich for me.
But I've since used it over 10 times and my skin is honestly better than it's ever been – breakouts and redness are both reduced, and every time I put it on I receive comments on how glow-y my skin looks. It's a miracle balm, particularly for a writer whose skin often looks sallow as a result of many all-nighters. And if the mask does make your skin break out, bergamot is apparently the magic oil that helps with eczema and acne, so you can swap it for the sandal oil for a more calming treatment. If you want to be super ambitious (and sticky) and use the mask all over your body, you can just increase the amount of using equal parts of each until you have enough.
It's hard to buy pure Egyptian oils in Australia, especially after the revolution, but you can buy some great products here and, of course, Greek yoghurt and honey are available at any supermarket.