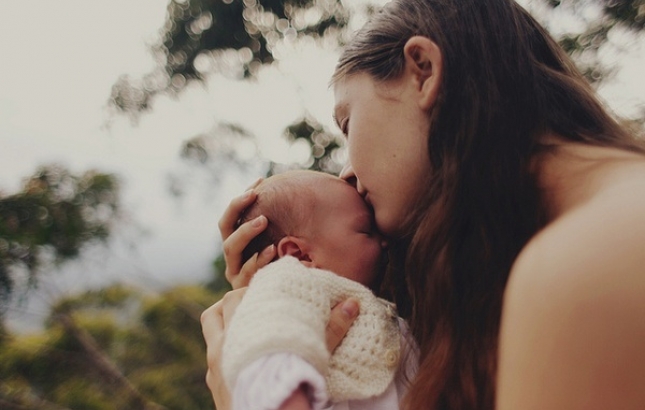 Posted by Geva Maher on 18 March 2013 - 3:00pm
Image of

<

>
6 Eco Baby 'Star Products'
With the announcement of Renée's pregnancy, I immediately started thinking about what she'll need to buy, the baby shower gifts she's likely to receive and all the wonderful natural products that are available for our little ones. It is so important to give our children a healthy and natural start and luckily there are natural or organic options available for every need that Mum and baby will have. While my recommended product list for family and friends is nearly 2 pages long, here are a few of the 'stars'…
Recent posts by Geva Maher
6 Eco Baby 'Star Products'
With the announcement of Renée's pregnancy,... (read more)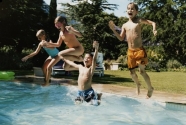 Childhood Obesity: Professors Talk Prevention
Kids in the Kitchen: Part Two
Sophie the Giraffe: Manufactured in France since 1961 and sold round the world, Sophie is très trendy! This teething toy is made from 100% natural rubber (free of phtalates) and the rubber comes from the Hevea tree. Sold in many retail stores and also available from www.amazon.com
INNATURE Organic Baby Bassinet & Cot Mattresses: Organic fabrics and natural materials mean that time spent resting and sleeping in the early stages of growth and development will be chemical & allergen free. My goddaughter sleeps soundly on her Coconut Fibre Core cot mattress (be warned, they sell adult mattresses & pillows too which are equally as good!)
Naturo Pharm 'Milk Flow': Low milk supply can be a stress for many mothers and Mastitis or 'milk fever' is a common problem for breast-feeding Mums.  Try 'Milk Flow' (oral spray or tablets) which contains Bryonia, a homeopathic proven to act quickly against the painful inflammation. Keep this on hand and start taking immediately when any symptoms show (red patches or rash on breast, fever, enlargement on one side only, flu-like symptoms, breast pain)
Infant Visuals at Baby.Zorger.com. Now here is a product that doesn't cost a penny! www.baby.zorger.com has free sets of newborn visual stimuli, which can be printed and pinned on the wall next to your changing mat or glued onto some cardboard for mat time. These images will easily give your baby 15 – 20 minutes of stimulation and entertainment (which in turn gives you some time out) and also helps develop baby's vision.
Amber Teething Necklaces: Baltic amber, which is fossilised plant resin form the Baltic sea, has been used for teething for many centuries and is thought to have healing and anti-inflammatory properties. Many mothers say they couldn't have gotten through the teething stage without one! Available internationally and at Nature Baby online
Hand-made & 'hand me downs': There is something truly magical about second hand baby gifts or hand-made items and it certainly is a sustainable option for our planet! Whether it's a hand knitted hat by a nana, friends getting together to create a patchwork quilt for the crib or framing images from second hand storybook to create artwork for the baby's room, these types of gifts are cherished by the recipient and certainly one of a kind!
And my final recommendation… there is no such thing as too many muslins!
Geva