Functional Fitness - Setting You Up For Life
Yesterday you had an amazing workout. Those calf raises and killer sets on the leg extension machine are really paying off – your stiletto-clad pins have never looked better! Today you lifted the groceries out the car and threw your back out. You might look toned and ready to hit the beach, but if the thought of hoisting the little one out of the bath makes your back wince, chances are, you're not functionally fit.
Recent posts by Amanda Clark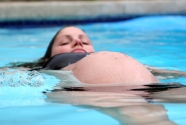 Safe Exercise During Pregnancy
You're pregnant - congratulations!  You're... (read more)
Barriers to Exercise – What's Holding You Back?
Ok, let's hear it.  Why can't you exercise... (read more)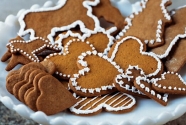 How to Stay in Shape this Christmas
The way I see it, in order to keep weight... (read more)
So what does being functionally fit actually mean? Contrary to what some may think, it doesn't involve balancing awkwardly on a stability ball while juggling various objects over your head. Functional fitness is about training your body to replicate movements found in everyday activities. Doing a crazy balancing act on a stability ball might be good for circus performers, for the rest of us, unnecessary and somewhat embarrassing.
The key to functional exercise is integration. It's about teaching all the muscles to work together, rather than isolating them to work independently. Next time you're down at the local park take a look at the kids - lifting, catching, pulling, pushing and throwing – movements we're all likely to perform throughout our lives.
So what exercises should we be doing to stay functionally fit? The squat, push press, push up, sit up, deadlift and pull up are all basic lifts and body movements that can be easily translated into everyday activities. If you're just starting out these movements can seem a little daunting, but when taught correctly these movements will see you safely through almost any movement in life.
Remember – correct form is crucial! See here for my spotlight on push ups.
Mastering these exercises can change your daily working routine, mean the difference between independent living and fulltime care later in life, or simply give you the ability to enjoy the odd game of tennis or to play freely with your children.
Be fit, be functional!