Top Five Eco Holiday Destinations Worldwide
Planning a summer getaway? We haven't even had a full week of spring here in Australia, but I've already got that restless, excited, butterflies-in-stomach feeling that warmer weather brings. I start to think of weekends (or perhaps even whole weeks) away in exotic locations. But there's no point indulging in an amazing retreat if I have to feel guilty about the damage I'm doing to the ecosystem around me. Holidays, as with almost everything we do, have the potential to be highly damaging to the environment. There are the fossil-fuel guzzling plane trips, the constant heating/cooling of hotels, daily linen washing, high levels of water use – not to mention the impact of tourism on an area, such as pollution and habitat clearing.
Recent posts by Fiona J MacDonald
Miracle Egyptian Beauty Mask
Back in February, I spent two amazing weeks... (read more)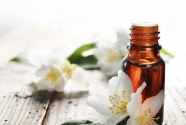 Aromatherapy For the Office
Top Five Eco Holiday Destinations Worldwide
Planning a summer getaway? We haven't even... (read more)
However, luckily for those of us who want to tread lightly and also have a holiday that's not going to harm the environment, there are plenty of options. From basic eco-lodges to five star carbon-neutral resorts, it's never been easier to go away with an easy conscience. I've selected some of the top five eco-destinations I'm currently dreaming about (and hoping I'll one day be able to tick off my list):
Australia
There's nothing more eco-friendly than staying close to home, and not only do Australian destinations require less carbon-offsetting for us living Down Under, it also houses some of the most stunning ecosystems in the world... And there are an increasing number of sustainable places to stay and visit.
I'm dying to visit Sal Salis on the Ningaloo Reef in Western Australia. It's the epitome of luxury camping and doesn't come cheap (the tents look more like boutique rooms)  but the accommodation is designed to be kind to the fragile ecosystem surrounding it and you're on the doorstep of the home range of whale sharks. I'm definitely saving up my pennies for a visit.
On the other side of the country, I've always wanted to visit the Daintree Eco Lodge and Spa. I'm not a huge rainforest fan, mostly because of the large insects that live in there, but the accommodation and surrounding ecosystem looks so beautiful, pristine and rare that it's worth a visit. The Daintree is the world's oldest living rainforest and this resort is literally nestled within it, yet still has an incredible sense of luxury.
Eco Beach in Broome is a stunning hotel in one of the most beautiful coastlines of Australia. There are complimentary yoga classes on offer and the resort is powered by solar power – of which there is no shortage of in northwestern Australia! 
Bali
Bali gets a bad wrap with its traffic-heavy cities, but it has plenty of environmentally friendly options for travellers too, such as Bali Ecocycling Tours. As for accommodation, you're pretty spoilt for choice. Every time a friend comes back from Bali they tell me I HAVE to check out the Gili Islands. Apparently the snorkelling is amazing and there's no motorised transport on the islands, so there's only bicycles, horses and carts to contend with. You can camp on the island, which is extremely environmentally friendly, and although I love getting back to nature I do like a little bit of pampering, so I've been planning to visit the Gili Eco Villas.
There's also the beautiful Alila Villas Uluwatu (pictured above) back on the mainland, which has been built with all local plants and local and recycled materials and sustainable design principles.
Sweden
Sustainability in tropical places is one thing – I mean, who needs to use much electricity when you're sipping on a coconut while an ocean breeze gently rocks your hammock – but being eco-friendly when the temperature drops is another entirely. It's no coincidence that most green accommodation is located in warmer parts of the world, although Sweden is an incredibly good option for environment conscious travellers, and there are great accommodation and tourism options.
One place I'm dying to visit is Kolarbyn where there's no electricity or running water. It looks very rustic but absolutely beautiful (think mossy forest hut). I'm feeling relaxed just thinking about the crackling fire…
Fjallnas is of a similar vein and also looks amazing for anyone looking to truly get away. For something a bit more central, Hotel Skeppsholmen is in Stockholm and works hard to reduce waste and water usage.
Fiji
Back to tropical destinations, you really can't go past the beautiful island paradise of Fiji for sustainable travel. As soon as you step outside the busy cities of Suva and Nadi, you find pristine beaches, rainforests and also resorts that give back to the villages around them and work hard to protect their ecosystem.
In February, I spent a week at Maqai Beach Resort and had the best time. It's extremely affordable and literally located on one of the most beautiful stretches of beach you'll ever see. While it's definitely not luxury (you're sleeping in tents, there's no hot water and there's only electricity for a few hours a day) the staff are wonderful and it's one of the most relaxing places I've ever been.
A little more upmarket but definitely on my must-see list is the Jean-Michel Cousteau Fiji Islands Resort. It's five-star and employs a full-time marine biologist to help care for the local ecosystem – in fact, it was recently voted the #1 World's Top eco resort by Trip Advisor. There are myriad sustainable activities you can do – or you can just lay on the beach and read a book. No fossil fuels required! 
Italy
Italy has really embraced the slow movement – in fact there are whole towns, such as Orvieto, that only use local food and products. And I'm dreaming of visiting Spannocchia, in Tuscany. Spannochia is set on an organic farm with olive trees, vegetable gardens, animals – and amazing wine. Just picture spending your days wandering the grounds and doing yoga, and spending the nights eating local organic products while sipping on a bold Tuscan red. Heavenly. And a little closer to Rome, Eco Hotel Roma is less than an hour from the eternal city and yet is set in a peaceful location, serves organic food and minimises its impact on the environment through recycling and reduction of water usage.
That's my list! So far I've only ticked one off – I guess I'd better get saving. How about you? Are there any eco destinations or hotels you've been eager to try out? Are you off on holiday anytime soon?